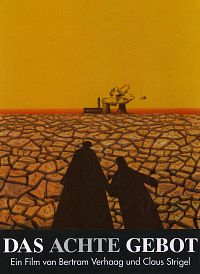 Overview
Original title: ACHTE GEBOT, DAS
Genre: Documentary
Country, Year of production: D, 1989

Crew
Director: Claus Strigel; Bertram Verhaag
Screenplay: Bertram Verhaag; Claus Strigel
Director of Photography: Claus Strigel; Waldemar Hausschild
Producer: Katharina E. Ritter
You did not have added any film to the request list yet.
EIGHT COMMANDMENT, THE
Film documents spanning the last fifty years are evidence that it was only possible to make atomic energy socially acceptable by misleading the population. In "The Eighth Commandment" (thou shalt not bear false witness on thy neighbour) distressing images of nuclear reprocessing plants show the grim reality of the lies that bear witness to the history of atomic power.